Hotel Info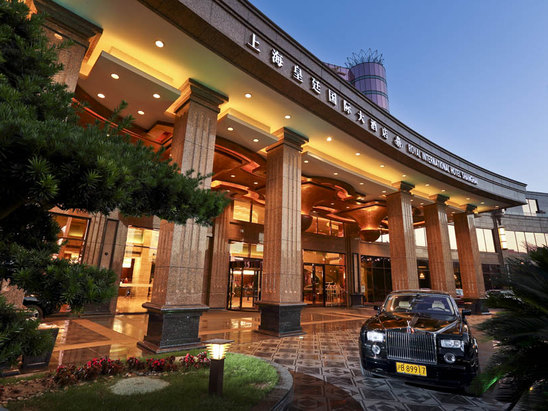 Royal International Hotel Shanghai - Pudong International Airport
- Pudong International Airport Shanghai is located in the bustling area of Chuansha Functional Area in Pudong, next to Metro Line 2 and about 10 minutes drive from Shanghai Disneyland.
The hotel's vestibule has a large flame landscape music fountain space of 5800 square meters and a 78-square-meter huge LED business billboard that complements the courtyard. The grandeur of a guest.
The hotel has full wireless WIFI coverage, and the rooms are elegant and gorgeous, providing you with a comfortable resting space. The 580-square-meter Grand Ballroom and 8 meeting rooms are located on the 2nd and 3rd floors of the hotel. They are equipped with advanced modern facilities and provide high-quality conference, dining and wedding services.
Everywhere in the hotel, it demonstrates the style of an international business hotel, with a group of international-level elite management teams; with diligent and considerate services and comprehensive leisure and entertainment facilities, it creates a comprehensive comfort experience for Chinese and foreign guests.